CREATING DELIGHTFUL & FINEST STAY IN BANGALORE
Inchara Hotel is another name for quality and better hospitality. Strategically blending luxury with comfort and contemporary interiors, Inchara Hotel offers you one-stop solutions for your accommodation needs. The hotel guarantees you that all your guests will receive a personalized attention and nothing will be overlooked. Room service, the internet, 24-hour front desk, parking, travel desk, 24-hour security and room services are the necessary facilities offered throughout the stay. Our guests can enjoy tasty food and refreshing beverages at in-house multi-cuisine restaurant and Restrobar.
view details
Rooms - Highlights
At Inchara Hotel, guests can relax in a peaceful ambiance with essential facilities. Book rooms of your choice and experience memorable stay like never before at Inchara Hotel. The hotel is well-maintained and strategically located accommodation for the leisure travellers and business executives.
Nearby Places
When you are at Inchara Hotel, explore beautiful places located in and around the city. The hotel located at JP Nagar 6th Phase minimizes the distance of traveling to Mysore and Kanakapura. There are also IT companies, schools, colleges, and hospitals that are close to our hotel. Bannerghatta National Biological Park is only 53 minutes away from our Hotel.
Reviews
I had visited Inchara with my family. Their service is excellent and offers lavish comfort that makes your stay worthwhile. The food was good, and the room where we stayed was well-appointed with all the amenities and room service with breakfast in the room. I would like to say, Inchara Hotel is an excellent accommodation option in JP Nagar for travellers.
- Mr. Mahesh S Rao & Family
It was a nice stay in Inchara Hotel as we had come for vacation to Bangalore. The rooms in which we stayed was well-maintained, and food served wasn't that much great, but it was good we liked it. They have a banquet hall, and the restaurant that they have in-house is well-maintained.
- Mr. Rittesh Kapoor
During our stay at Inchara Hotel had a very good time and received excellent services. The room where we stayed was clean, and the food that they served in the restaurant was delicious to taste. Thank you Inchara Hotel for providing such a great hospitality during our stay and taking care of us so well.
- Mr. Sudhindra Nadig
A PREMIUM URBAN RETREAT
At Inchara Hotel, we offer spacious rooms with Free Wi-Fi Access, Business Center, Breakfast in the room, Banquet Hall, Car Rental, Fitness Center, Nightclub/DJ, Free Private Parking, and more choices to make your stay happier.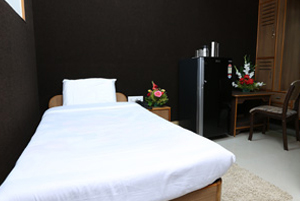 र1500per
night
SINGLE ROOM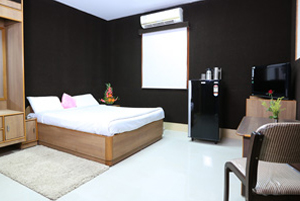 र2500 per
night
DOUBLE ROOM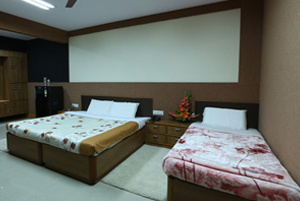 र3300 per
night
TRIPLE ROOM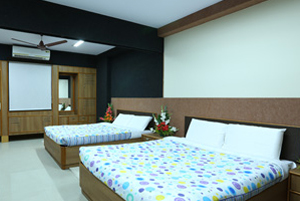 र3750 per
night
QUADRUPLE ROOM